'Logan' or 'Wolverine' 3 as it is also referred to is an 'X-Men' film that will see the Wolverine character out for good. Not only this but it will also see Australian actor Hugh Jackman cease to take up titular roles in the series.
With production currently underway, director James Mangold and his team are taking to social media to give fans glimpses of the upcoming film. In early October, both Mangold and Jackman took to Twitter to reveal the title of the upcoming movie as well as share a poster showing the hand of a little child holding Wolverine's characteristic clawed hand. Mangold also shared the second page of the script which says that Wolverine has since aged and that his abilities are no longer on top as they used to be.
The production publicity of the movie has continued ever since then. There is even an Instagram account that has been set specifically for the movie.  Τhe account has been in place for about a month and has been keeping fans informed with subtle details of the cast and set.
Wolverine in his fighting pose
One of the most recent posts on the Instagram account has actually taken the movie world by storm. This is a photo of Wolverine standing outside an undisclosed house in his standard fighting pose. Wolverine appears to be standing on a body of one victim. It's however not clear to who it is that has fallen victim to his savage actions. The mystery surrounding this photo is further heightened by its caption which reads, 'SILENCE'. Viewers don't understand what that word infers to.
Wolverine aging
The Wolverine who has been shown on the teaser photos by Logan's crew and the cast isn't the Wolverine that Marvel lovers have been used to seeing on their screens. He is a much older Wolverine as his fading form and features can attest. A portrait of Hugh Jackman tweeted by director Logan Mangold shows a much older Logan who also has scars and wounds on his body.
The unhealed wounds might be a suggestion of the decline in Wolverine's self-healing abilities. In fact, the script tweeted by Mangold explains that Logan's healing properties are declining because his mutant kind is little by little fading away. It further explains that his healing abilities have faded to the point that he can sustain a serious injury and be in a prolonged state of pain.
Even though Wolverine is looking old and beaten, he doesn't look as old as his co-star Professor X does look. Mangold in early October tweeted a photo of a very old looking future Professor X.
According to a report by The Wrap, Professor X is very old and frail and is also struggling with memory problems. The old man at times fails to even recognize who Logan is.
'Logan' to be darker than all the 'X-Men' movies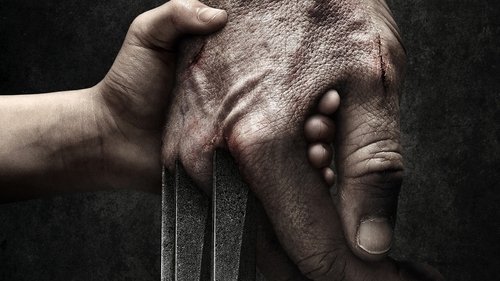 It is emerging that 'Logan' is set to have a darker and more gritty tone in comparison to all the 'X-Men' movies that have ever come before it. It has even been confirmed that the upcoming movie will have an R rating, something that no another 'X-Men' film has ever had. The Restricted - under 17 rating might just act as a pointer to how dark Logan will be.
Responding to question's about Logan's darker tone, Mangold explained that they had to do away with past assumptions as well as change the tone to some extent so that the movie can be meaningful to the contemporary audience. He said they had needed to execute the film in a way that it features superhero characters but doesn't appear as an obvious superhero film.
A new mutant character
Details are further emerging that the upcoming film will be introducing a new mutant character who is in a future set to take over the aging Wolverine. The picture of a young child's hand holding Wolverine's hand is said to be that of a young mutant girl with two claws instead of three. Her two claws instead of three have led to speculations that she is a character known as X-23 who has succeeded Wolverine in the Marvel comics.
The Wrap's special report
The Wrap has published a special report about Marvel's upcoming superhero film. The report explains among other things that Logan is taking place in 2024 and that Wolverine is driving a Chrysler 300 limousine to and fro work. Logan is also a heavy drinker and an old man who uses curse words in this film according to The Wrap's report.
Logan plot
In the film, the births of mutant children in 2024 are on the decline and people can't seem to find enough reason for this. It is then discovered that a government steered operation known as a transition is turning mutant kids into killing machines. Because of this, Logan seeks to protect a mutant girl with two claws instead of three. He acts as her mentor and de facto guardian.
Logan cast
Emmy winner Hugh Jackman returns to take a stab at the 'X-Men' titular role for most probably the very last time. Jackman has appeared in all 'X-Men' films save for 'Deadpool'.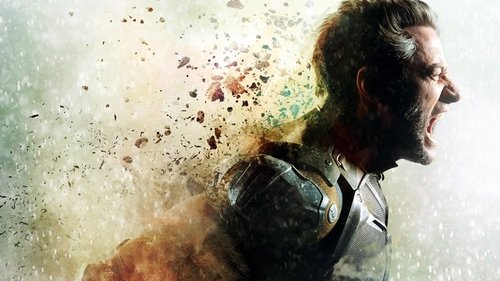 Jackman will be joined by Patrick Stewart who plays the old, frail, and forgetful Professor X / Charles Xavier. Xavier is an outstanding telepath and the founder and former director of the X-Men group. Stewart will be acting alongside Stephen Merchant who will be helping Logan take care of him (Professor X). Merchant will go by the screen name Caliban. It is explained that Mangold cast Merchant because of his 6 feet frame which makes him tower over both Logan and Professor X thus making filming much easier.
Also in the movie is Richard E. Grant who plays Zander Rice, the man in charge of surgery at Transition. Boyd Holbrook will also join Grant at the Transition. He will act as Donald Pearce, the head of security at the Transient quarters.
Young actress Dafne Keene will also grace your screens as Laura, the young mutant under Logan's stewardship.
Other casts in the upcoming movie include Doris Morgado, Elise Neal, Eriq La Salle, and Elizabeth Rodriguez. There have also been unconfirmed reports that the Nathaniel Essex character could make an appearance in the film.
Logan crew
Talented director James Mangold teamed up with producer Lauren Shuler Donner and together, they've been working to make the Logan film a reality. Here is a detailed list of the crew behind the upcoming Logan film:
Director: James Mangold
Producers: Lauren Shuler Donner, Hutch Parker, Simon Kinberg
Screenplay: James Mangold, Scott Frank, and Michael Green
Script: James Mangold and David James Kelly
Cinematography: John Mathieson
Editor: Michael McCusker
Release date and other details
The film is set for release in the United States on March 3, 2017.
Logan is an entirely English-language film. It has been produced by Marvel Entertainment with assistance from TSG Entertainment and The Donners' Company. The film will be distributed by 20th Century Fox.
Well, Marvel fans have to wait until March next year to know what their third Wolverine film is all about. Fans could be in for even more treat as Marvel is reportedly also currently working on 'X-Force', 'Deadpool 2', 'New Mutants', and 'Gambit'.